Krzysztof Kieślowski was one of the greatest creators of Polish cinema. The director has gained international recognition through his movies, which are still widely popular among people all over the globe.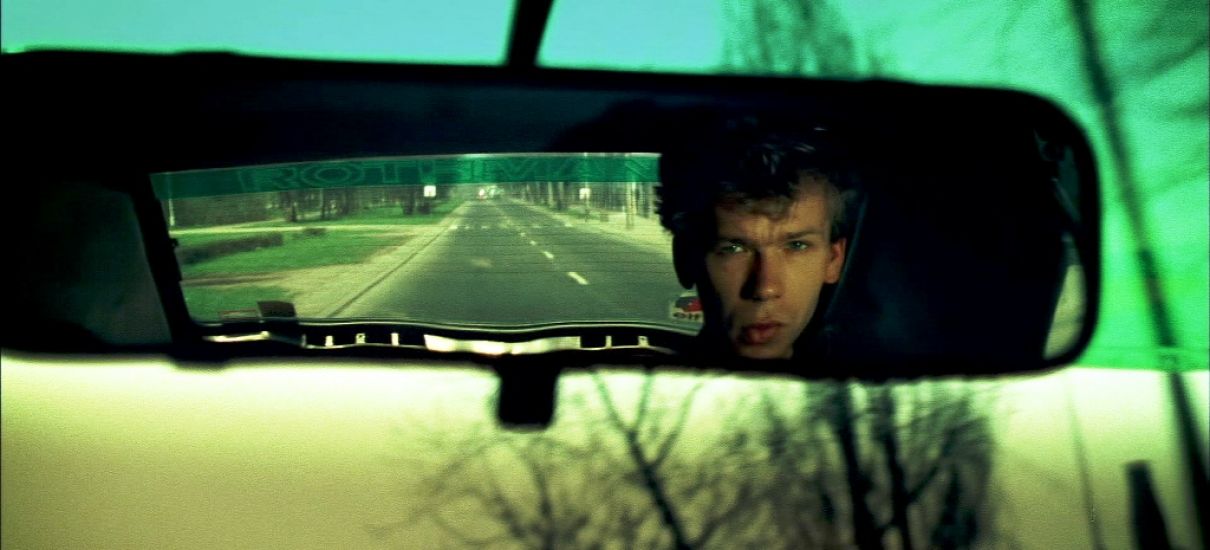 Kieślowski started his career as a documentary maker, he was an insightful critic and observer of reality. He used this kind of experience in his later movies where he dealt with universal problems and issues that have been forever bothering people. Kieślowski became associated with the "cinema of moral anxiety" movement. He made movies about people who stood against the general society, authorities, family and even themselves. The director presented the man entangled in contradictions, confronted with the inner yearning for freedom, equality and justice. 
His best known works included 'the Decalogue' cycle and 'the Three Colours' trilogy: Red , White and Blue. 'Three Colours: Red' brought him Academy Award nominations for best director and best screenplay, 'Three Colours: Blue' shared the Golden Lion at Venice in, and 'Three Colours: White' earned Kieślowski the best director award at Berlinale. He received over a dozen awards for 'The Decalogue' cycle, among others main awards at Venice Film Festival, San Sebastian Film Festival, Sao Paulo Film Festival, Chicago Film Festival and many others. 
The Decalogue cycle comprises 10 stories based on the Ten Commandments, yet presenting their universal meaning in the form of parables about regular people who happen to be faced with fundamental questions in life. 
TVP has just completed a digital reconstruction of this outstanding movie series now it's available in 2K and HD quality. The specialists working on the restoration had to go through as many as 842 125 frames (566 minutes) of material and remove all distortions visible on the screen - scratches, chips, graininess, lack of frame stability and background image flickering. After the restoration the set of movies is available in a number of different formats: HD Cam, HD Cam ST (HDTV 16:9 - 1920 x1080i) as well as Beta Digital (SD TV - 720x576). Apart from the above, there are files in DPX format available. All these formats can be used to create BD or DVD discs. 
The people responsible for the reconstruction were supervised by the most renowned consultants among others by Sławomir Idziak (Academy Award Nomination for Black Hawk Down, director of photography for Harry Potter and the Order of the Phoenix). 
Apart from the Decalogue cycle we can also offer 5 early films by Kieslowski and a documentary 'Still Alive', that aims at portraying the director through his works.
THE DECALOGUE, 10 x 60', HD 
The Decalogue, One: "So who is he?" 
The Decalogue, Two: "I love you very much" 
The Decalogue, Three: "Are you going out again?" 
The Decalogue, Four: "To my daughter, Anka" 
The Decalogue, Five: "Not until you called me..." 
The Decalogue, Six: "There's no such thing. – There is." 
The Decalogue, Seven: "Haven't I got a mother?" 
The Decalogue, Eight: "One can know, without doubts, without using the words" 
The Decalogue, Nine: "God… you are." 
The Decalogue, Ten: "It's all that has left." 
5 Early Films: 
Underpass, 30', SD 
First Love, 52', SD Staff, 70', SD 
Peace and Quiet, 82', SD 
Short Working Day, 73', SD 
Docummentary: 
Still Alive, 81', SD