About the channel
Belsat TV is a satellite television channel for Belarusian viewers. It is the only Belarusian language television channel that is entirely independent of the government of Belarus. Belsat TV programs are prepared by Belarusians, in Belarus. Belsat TV was formed in 2007 in Poland by a group of Belarusian and Polish journalists. Established in partnership with Poland's Ministry of Foreign Affairs, Belsat TV became part of Telewizja Polska S.A., Polish Public Television (TVP). So far, funding for Belsat TV has come primarily from the Polish Ministry if Foreign Affairs, but also from Sweden, Norway, the Netherlands and the Nordic Council of Ministers.

According to a poll conducted in May 2014 by the research center SATIO, approx. 400 thousand residents of Belarus watch Belsat TV, out of a population of 7.5 million adult citizens in that country. Belsat TV is a Belarusian language channel overall. Belsat TV anchors and reporters use only Belarusian, but other persons who appear on Belsat TV, such as studio guests or those who are being interviewed in the field, speak either Belarusian or Russian, whichever language they feel most comfortable with. While the Minsk regime pursues a policy of Russification, Belsat promotes active use and further development of the Belarusian language, without dividing the society or excluding anyone. Belsat TV broadcasts 18 hours a day all year round. More than 100 associates from all over Belarus prepare original content for the channel.
Top programmes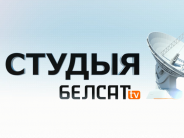 STUDIO BELSAT
A three-hour program covering news and current affairs. Viewers receive a full rundown on new developments, plus a variety of up-to-date commentaries, reviews of both Belarusian official and independent media, an update on cultural events, sports news and a weather forecast. Broadcast every week day live from the Belsat TV's Warsaw studio.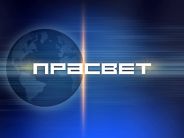 PRASVET 
The most interesting issues around Belarus for the past week. Analytical international weekly 35 minutes every Friday night. Because you have to watch wider!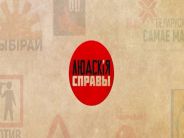 HUMAN ISSUES
Real stories of people struggling for their social rights in difficult Belarusian conditions.
THE MYSTERIES OF THE BELARUSIAN HISTORY
Led by a renowned Belarusian historian Alexandar Krautsevich, this weekly TV magazine takes the viewers on a trip through the splendid times of the Great Dutchy of Lithuania.