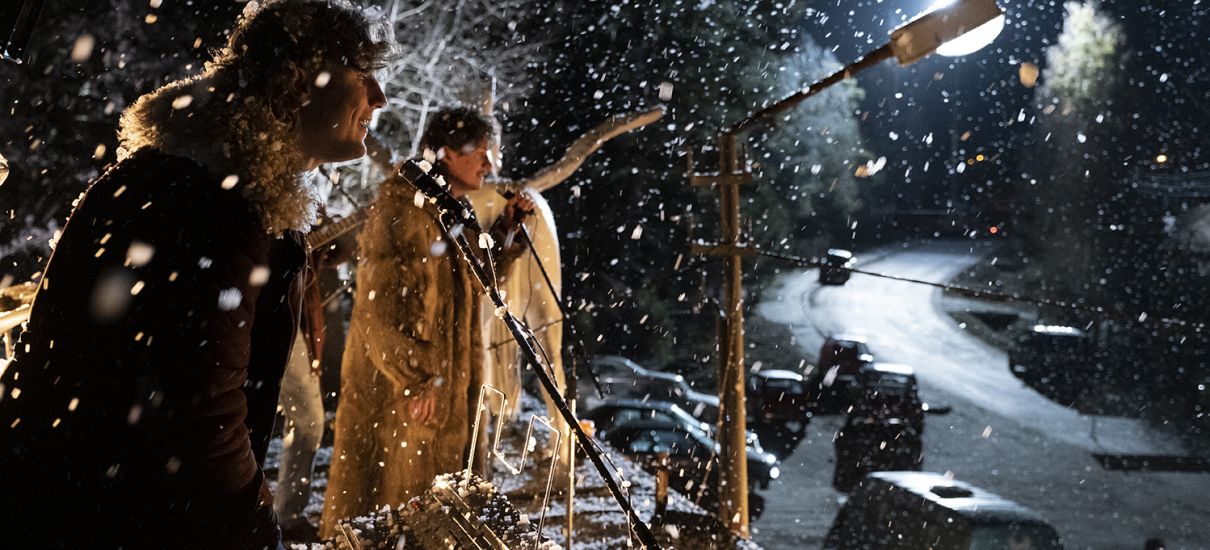 In the first quarter of 2020, TVP's Sales and International Relations Department licensed numerous shows and movies to foreign broadcasters. Soon after its domestic release, "Zenek" was screened in over 300 cinemas in United States, Canada, UK, Ireland, Germany, Austria, Belgium and Netherlands, thanks to the local distributors. 
"The Crown of the Kings" was warmly received in Hungary last year. In 2020 Hungarian public broadcaster MTVA purchased the rights to the second season of this historical drama, counting 161 episodes. The Hungarian audience will also have a chance to watch "Pardon" (Dir. Jan Jakub Kolski), "Frédéric" (Dir. Agnieszka Lipiec-Wróblewska), "Faustina" (Dir. Jerzy Łukasiewicz), "Blindness" (Dir. Ryszard Bugajski), "Everything Will Be Fine" (Dir. Tomasz Wiszniewski), "1989" (Dir. Michał Bielawski), "The Ruckus of Mercy" (Dir. Krzysztof Żurowski), "Jerzy Popiełuszko – Messenger of the Truth" (Dir. Tony Haines), "Two Crowns" (Dir. Michał Kondrat) and "Love and Mercy" (Dir. Michał Kondrat) which was also purchased by a French distributor.
A number of licenses were acquired by the Slovakian RTVS; these include classic kids' shows "Teddy Drop-Ear" and "The Olympics of Bolek and Lolek", as well as "With Fire and Sword" (Dir. Jerzy Hoffman), "Hi, Tereska" (Dir. Robert Gliński) and "Edi" (Dir. Piotr Trzaskalski).
"Days of Honour" (Dir. Michał Kwieciński, Michał Rogalski and others) remains one of the most popular series abroad. All 7 seasons were purchased by a Ukrainian broadcaster - UA: Pershyi. 
There's also a special treat for fans of European cinema in Japan. Krzysztof Kieślowski's "Decalogue", along with some of his earlier works and a documentary on the director "Still Alive. Krzystof Kieślowski" will be shown in cinemas there as well as made available on Blu-Ray and DVD.